by John Konrad | March 4th, 2012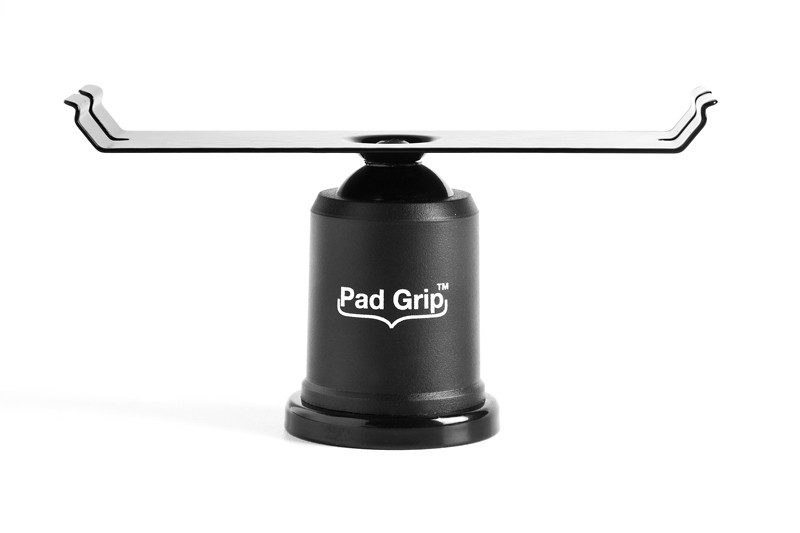 gCaptain knows there are tons of die-hard iPad users on ships, however up until now you have had really only two options to mount your iPad to the wheelhouse, either 1) drill into the bulkhead, or 2) perch it precariously on a console (the ECDIS display seems to be a favorite).
Well… we have found a better solution: PadGrip. Here's what it does: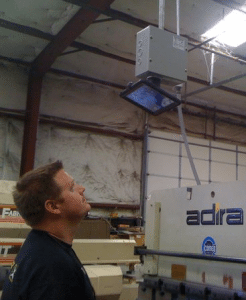 The Pad Grip™ is the tilting, swiveling iPad holder that mounts anywhere. By itself, its magnetic base will mount your iPad to any ferrous metal surface, including refrigerators, file cabinets and the inside of your personal submarine. Its hefty base also makes the Pad Grip a convenient iPad stand with a small footprint, so you have more space to get things done. The base magnet's 60lb rating will securely hold your iPad in any orientation, even upside-down, and not let go until you decide to move the Pad Grip. The Pad Grip is even more versatile when used with our Gecko and Atlas platforms, which provide a metal gripping platform on other surfaces such as walls, glass, mirrors, countertops, under-cabinet surfaces and any other surfaces you may encounter during your day. The Pad Grip is the iPad mount that mounts where you choose. Where are you going to put yours?
While I have not tested the unit myself (yet) the picture above is from a machine shop but the PadGrip will stick to any "ferrous metal surface" including (most) ship bulkheads. Add the optional suction mount and you can post it directly to the bridge windows.
Our friends at Panbo give us some insight into this product after a hands on review:
While the simple clip holds the pad tight, it's fairly easy to snap one in or out. And that the tilt-and-turn ball mechanism has just the right amount of tension so you can position the pad with two hands but it doesn't move around when you use it. Quite a substantial magnet holds the base to the fixed or suction-cup platforms shown — or to most any flat metal surface — and it may concern some boaters. I couldn't detect any compass disturbance with the base about 20 inches from Gizmo's steering compass, but definitely affects the iPad's internal compass. Continue Reading…
Enjoy but use common sense! Sure you can remove the mount when you hear the old man coming up the stairs but maybe you should just use the mount in your cabin and leave it off the bridge entirely. Your call…
Related Video
Click here to view the embedded video.